EigenD 2.0.38 has been released and it has got plenty of sweet goodness!
This release contains an initial collection of factory setups but due to their novelty, it is not advised for use in any rehearsal or live situations.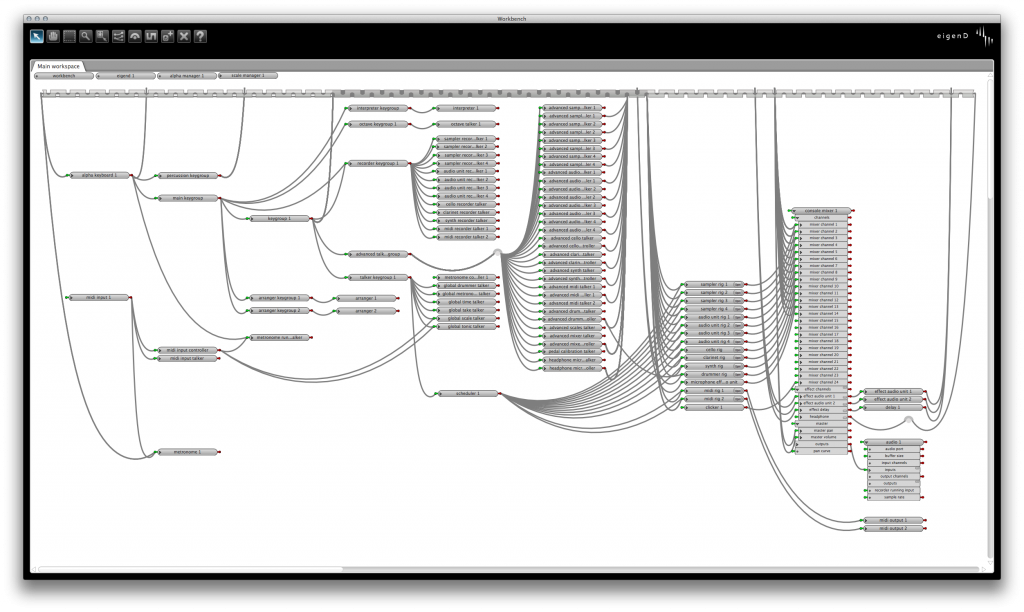 Because this is an experimental release, please be aware that setups created with this release may not be usable in subsequent releases. This will remain the case until the 2.0 series enters the testing phase.
This release introduces an experimental first version of the new Fingerer agent which allows groups of keys to be fingered in monophonic fashion, in the same way as valved instruments. It also provides interesting additions that still allow for polyphonic playing. We invite everyone to try out its current features and behaviour to help us fine-tune the final functionalities. The Fingerer documentation can be found on the wiki:
http://www.eigenlabs.com/wiki/2.0/Fingerer/
The Illuminator agent is also new in this release and provides an easy way to set up lighting patterns on the Eigenharp keyboards. Its documentation can also be found on the wiki: http://www.eigenlabs.com/wiki/2.0/Illuminator/
Changes and Improvements
EigenD
Fully functioning factory setups are now included for Alpha, Tau and Pico
Example modular synth setups for Alpha, Tau and Pico
New Fingerer agent
New Illuminator agent
Keygroup outputs can now be individually enabled or toggled through Belcanto
Alpha and Tau debouncing system is now configurable
The note player has been extracted from the Recorder agent into a new Player agent
Improvements to Recorder agent auxiliary port name linking
Added a fixed Controller Input to the Recorder agent
Port cleanups and naming improvements to Ranger, Shaper, Arranger, Audio, Stringer agents
Controller agent now automatically discovers its feedback input
Generic dialog handler for Return and Escape keys
Alpha, Tau and Pico startup behaviour is more efficient
Added a modifier input to the scaler which is acting as a fixed range pitch bend, currently used by the Fingerer agent
Added support for strip controllers to prototype OSC Output agent
EigenBrowser could sometimes fail to display its data
Workbench
More consistent naming of channels and filters
GUI layout improvements
Increased the maximum dimensions of the Workbench window
Stage
The widget increments are now useful by default
The full release notes, including the list of fixed bugs can be found here
Have fun!
Geert