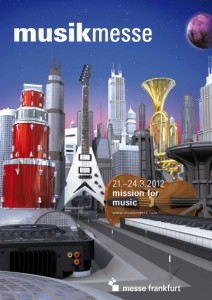 I will be demonstrating the unique expressiveness of the Eigenharp Alpha and highlighting the perfect match between Cubase Note Expression and the Eigenharp. Demonstrations on the Steinberg / Cubase stand will be on:
Friday 23rd March at 16:00
Saturday 24th March at 12:00
Hall 5.1 Booth B78
This is a unique opportunity to try out an Eigenharp in Europe, before and after each demo. To request a meeting, please contact Eigenlabs at customerservices@eigenlabs.com as soon as possible.