Every Monday at 16h00 CEST we've been meeting in a virtual Eigenharp Clubhouse using Google+ Hangouts.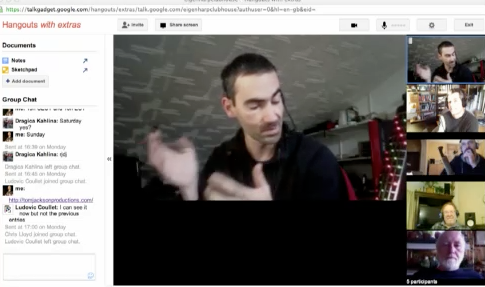 It has been a lot fun and very interesting with a great attendance! There are several regular attendees (Geert, Mike, Antonio, Dragica, Chris, Larry) and we've had everyone from passionate existing users, excited new users and people interested in learning more about the instrument.
Don't hesitate to join us next time at:
https://talkgadget.google.com/hangouts/extras/talk.google.com/eigenharpclubhouse
If you missed the previous clubhouses, you can find all the recordings on LiveStream.