I had a lot of fun delivering this talk, it's featuring the Eigenharp, Leap Motion, Second Life and blink(1) as technologies.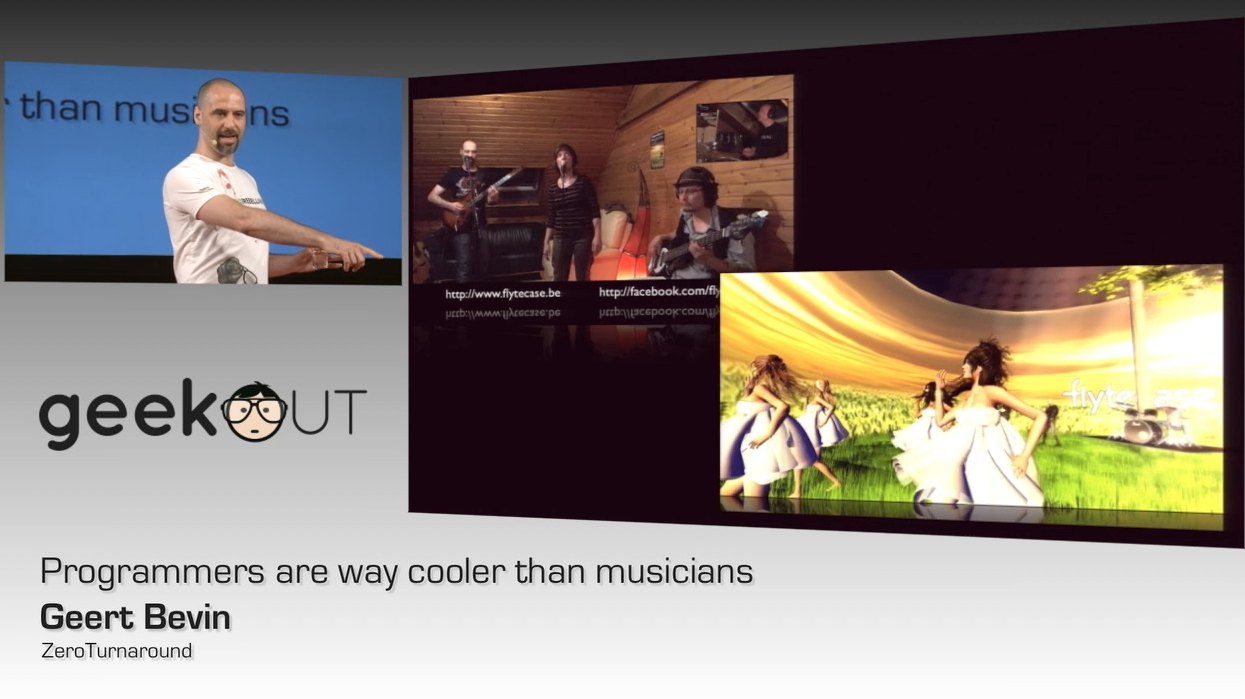 The abstract of the talk is:
Programmers are the wizards of our age. We weave the fabric of the modern society, tell the stories and bring dreams to life. Geeks are ruling the world of today and programmers make it all happen. The uninitiated marvel at what we accomplish without an inkling about how everything comes to fruition. Many centuries ago, musicians held a similar role in society but today they have lost that grasp on the world. Programmers are in an unprecedented position in which we can not only make a good living, but fuel our work with passion, creativity, collaboration, innovation, and forward thinking. Programmers can make a significant difference in a world that is truly our oyster, and that is worth celebrating.