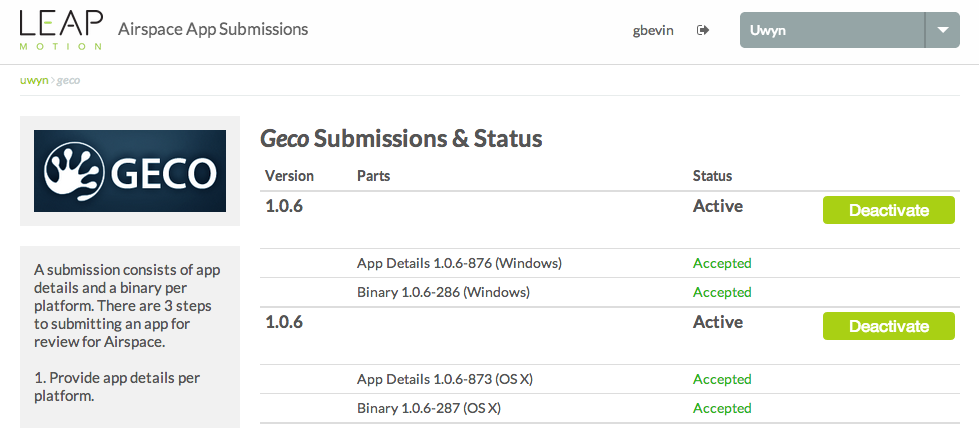 For the past few weeks I've been fine-tuning Geco, my Leap Motion MIDI control application, and it has now passed the rigorous testing of the Leap Motion team.
Geco will be available during the beta launch of Airspace in the beginning of June!
Below are some more screenshots of Geco in action!
More information: http://uwyn.com/geco