My Eigenharp iPad synth setup is getting insane, but at last is sounding great now, the upside is that there are many very cheap and amazing apps.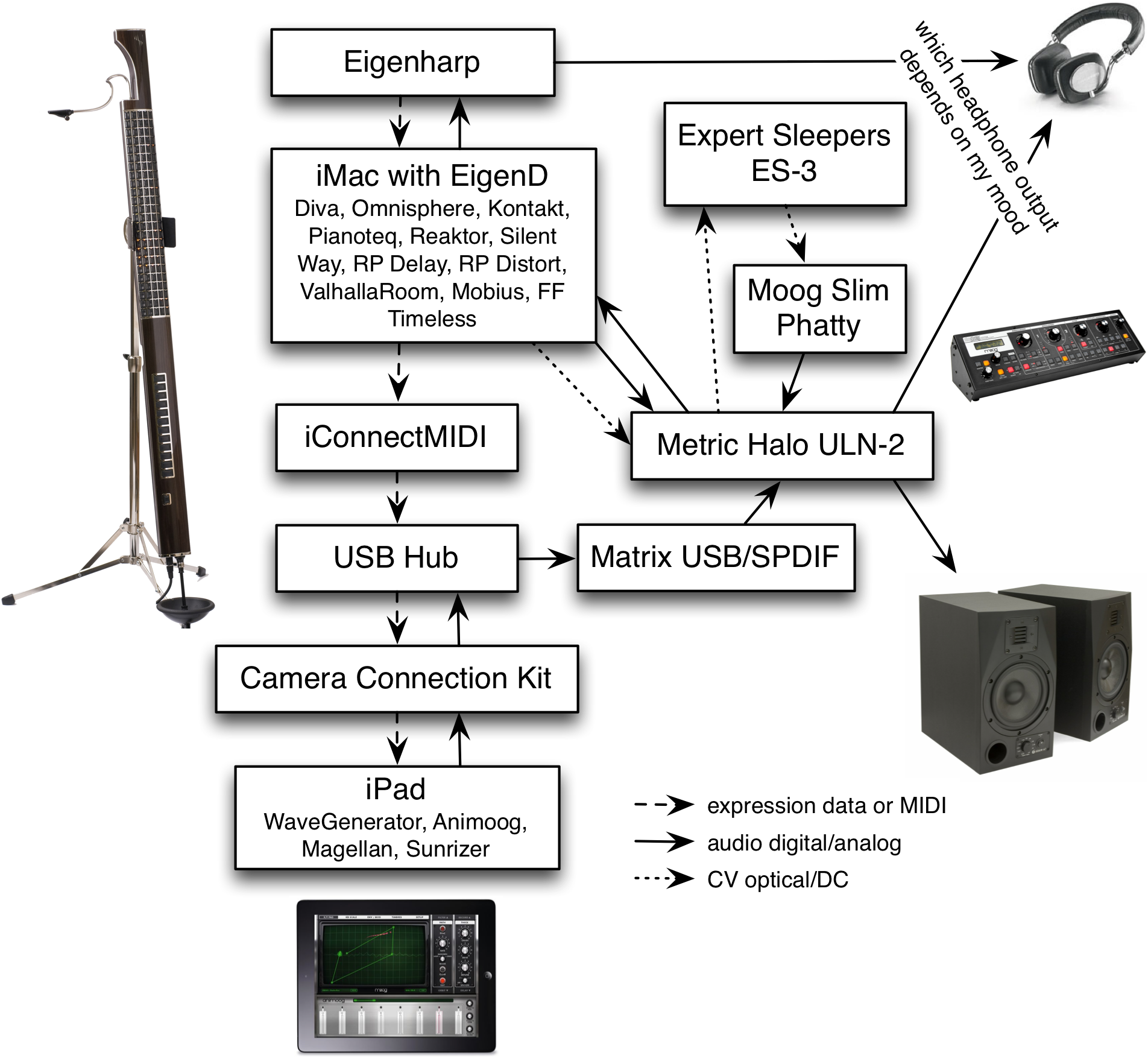 To me it's turning out as a great alternative to hardware synths. The software is written for known devices and can be fully tested and supported by the creators. They don't have to worry about compatibility problems and host differences, like with AudioUnits and VSTs. With an ultra-high speed MIDI interface like iConnectMIDI, the latency and throughput rates are so low that it feels more like a plugin than like an external synth, transmitting at USB speeds. The Matrix USB/SPDIF interface outputs the audio from the iPad digitally to my Metric Halo ULN-2 where I can mix it in with other audio and listen to it with a world-class headphone amplifier through my wonderful Bowers & Wilkins P5s. The sounds from Animoog, WaveGenerator, Magellan and Sunrizer can totally rival with computer software synths like this. At the same time I also use my Moog Slim Phatty to provide all the goodness of the analog sounds, it's a great combination.
Sadly, the wires are becoming quite a mess, which is not optimal, but given the quality of the final solution and the affordability of the iPad synths, it's actually a very economical solution since all the hardware can be reused amongst apps.
Interestingly, the multi-touch screen of the iPad makes synth developers think about per-note expression, which MIDI-centric computer solutions don't do. The iPad synths might actually be quicker in offering a solution for the full expressivity of the Eigenharp, PPG WaveGenerator already does in its next version (which I'm testing) and it's planned for Animoog also. I'm sure others will follow soon after that.
Exciting times!